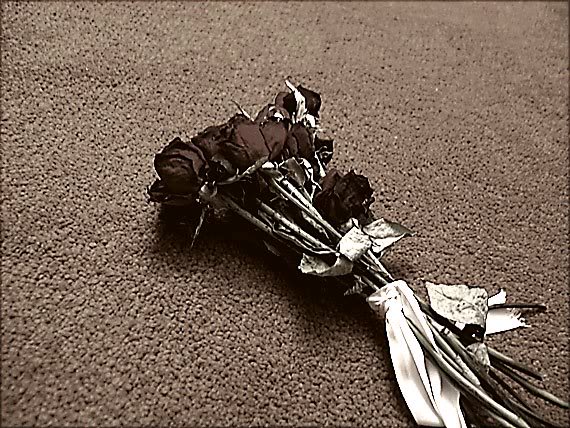 "For better and for worse"
That's what he promised her
On that day in April
With friends and family to witness
They recited their vows to each other
Do the vows of marriage have no meaning?
He's gone
He left her with a broken heart
He left… with vows broken
You have to wonder
Did he mean them at all?
Did he understand the words that he spoke?
Can a man truly stand before God and lie?
What changed?
I hug her as she cries
"This isn't the way it's supposed to be"
He's taken away her trust
In him and in others that may one day follow
For better and for worse
Words we hear recited at weddings everyday
But my God we pray for the better
Cause this is the worst it can be!
Written by TaVona Salaz Treadwell